MT Technologies assists in developing Audi AI: TRAIL quattro vision car
Wednesday, September 18, 2019
September 18, 2019, Ingolstadt, Germany – Audi has presented its fourth concept car at the IAA exhibition – the AI:TRAIL quattro. MT Technologies was instrumental in the development process of the vision car. 

Based on Audi's demanding specifications, MT Technologies designed a virtual concept and then built the clay model.
Essential creativity, years of experience in design implementation and model making are required in order to give the right shape to such a visionary off-roader. We, as MT Technologies, harnesses all these skills – which is why Audi has counted on MT Technologies' model making services for 70 years.   

In our video, we take you behind the scenes to show you how such a concept car is created. We can reveal this much: Audi has fulfilled the vision perfectly! 
Watch video: https://www.youtube.com/watch?v=wxuOgjqhUxg&feature=youtu.be
Source: MT Technologies. https://archive.newsletter2go.com/?n2g=9oe5zxtj-hdm3onab-5c4.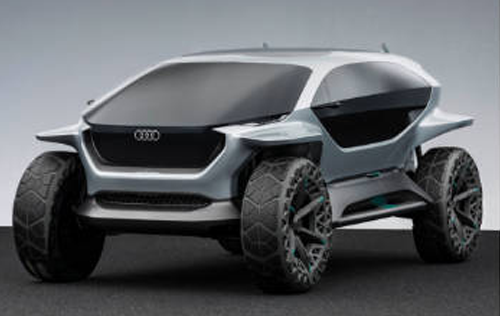 node/146