Maxus Home Test Drive: Max safe and convenient for customers
Tuesday, December 15, 2020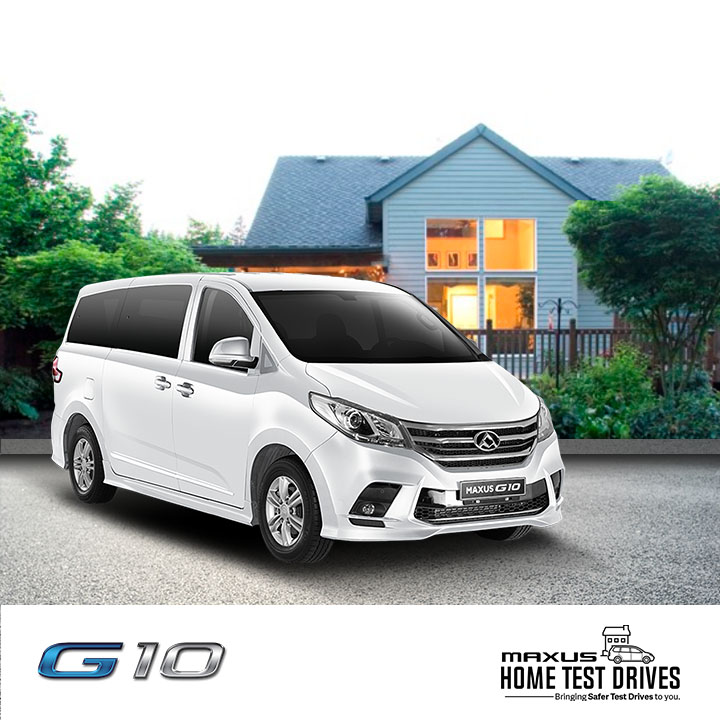 Test driving a vehicle is an essential step before making that confident decision to purchase an automobile. However, present circumstances may make an actual visit to the car dealership difficult. That is why Maxus Philippines has now made the experience of test driving that Maxus vehicle you've been eyeing on much easier, safer, and more secure. It's as easy and convenient as literally having the test drive unit delivered straight to your home.
With Maxus Home Test Drive, all you need to do is log on to the Maxus Philippines website at www.maxus.com.ph and follow these six simple steps:
1) Click on the "Customer Tools", then the "Book a Test Drive" tab.
2) Fill up the test drive registration form. Don't forget to supply your complete contact details and preferred dealer, location, date, and time slot.
3) You will then receive a confirmation page with comprehensive information of your chosen model gathered from test drive reviews, testimonials, articles and news releases, to help you make a confident and informed purchase decision. You will also receive a link to your health declaration form and QR code.
4) Your preferred dealer will promptly get in touch with you to confirm your schedule for the test drive. Don't forget to submit a digital image of your driver's license and test drive waiver prior to your timeslot.
5) Your test drive unit will then be delivered to your home or desired location, and at the preferred time. Maxus Philippines guarantees that all test drive units are thoroughly cleaned and sanitized after every test drive run. The Sales Consultant accompanying you for the test drive has also passed his or her own health certification, and will be wearing the necessary personal protective equipment and will be observing proper sanitation and hygienic procedures.
6) After conducting the initial vehicle walk-around, you can now choose to drive with or without the Sales Consultant. Should you choose the latter, an audio recording describing the vehicle's features will play in the background as you drive.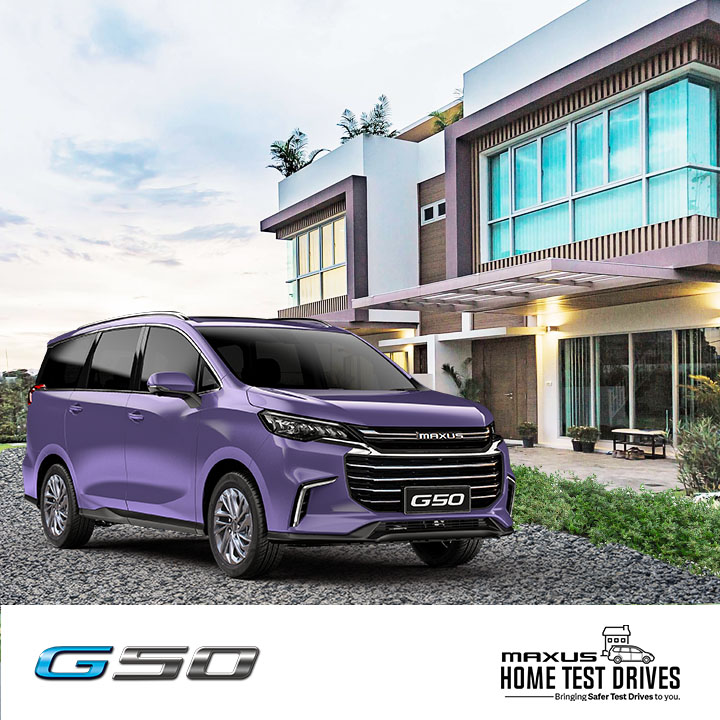 You can test drive any model from Maxus Philippines' line up of world-class vehicles: The G10 and G10 Assist MPVs, the V80 Comfort and Flex vans, the T60 pickup, and the all-new G50 MPV. All Maxus vehicles are infused with 124 years of British-bred heritage, global expertise and experience.
Book a home test drive now, and feel the Max difference in a Maxus.
Log on to www.maxus.com.ph, or call the Maxus dealerships nearest you: Sheridan in Greenfield district in Mandaluyong at (02) 8858-5823 or (0995) 945-9225; Quezon Avenue along Quezon City at (02) 8858-5818 or (0995) 945-9225; Pedro Cayetano Boulevard in Taguig South at (02) 7219-9240 or (0905) 999-0160 or (0925) 810-8012; Madrigal Business Park in Alabang at (02) 8558-5828 or (0916) 994-8113 or (0926) 035-6904; North Reclamation Area in Cebu City at (032) 517-8226 or (0936) 385-7671 or (0917) 544-5440; Mandurriao in Iloilo City at (033) 331-2622 or (0917) 137-4914 or (0995) 447-8427; Araneta St. in Bacolod City at (034) 435-7575 or (0909) 144-9111; and Pueblo in Cagayan de Oro City at (0995) 355-9400. Like and follow Maxus Philippines' Facebook page and Instagram account at @maxusph to keep posted with updates and ongoing promos.
Source: Automobile Central Enterprise, Inc. (Maxus Philippines)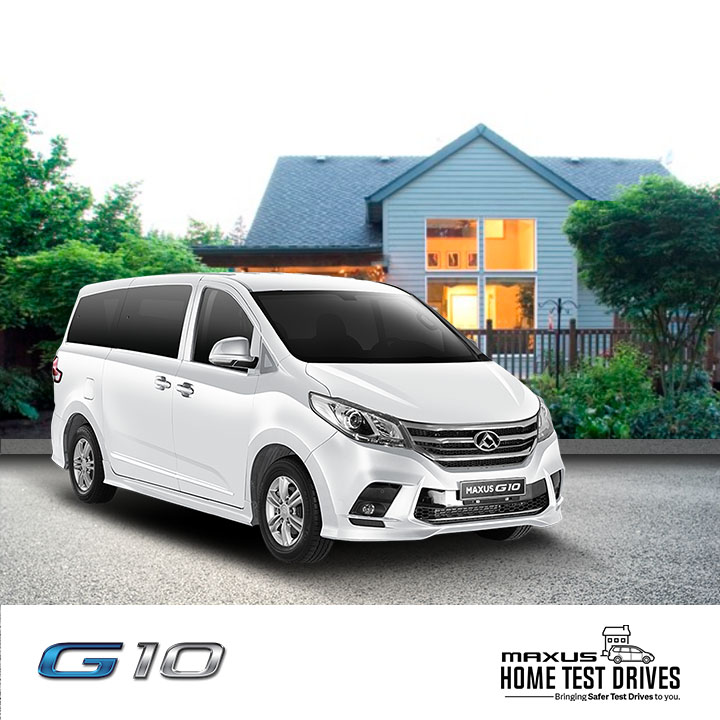 node/251