Maxus PH's low down payment promo on the T60 and V80 makes for a merry and productive Christmas
Wednesday, November 4, 2020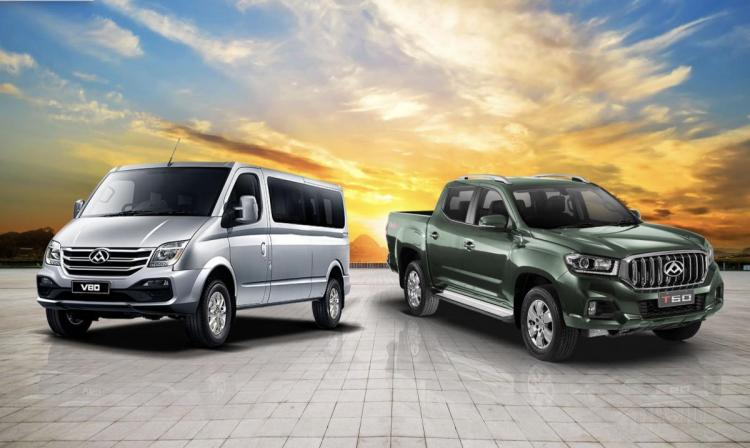 The Season of Giving is just right around the bend, and Filipino entrepreneurs are anticipating a bevy of family and business activities in the last two months of the year to make the Yuletide Season among their brightest and most productive days in 2020.
Maxus Philippines is one with hardworking Filipinos who are making every day count in the countdown to Christmas. To help carry them through in maximum safety, comfort, and productivity, Maxus Philippines is offering its low down payment promo on the T60 pick-up and V80 vans.
From November 1 to 30, 2020, Maxus Philippines offers low down payment for the following models:
T60
P30,000 low down payment for the 2.8 Pro 4x2 MT (SRP P998,000)
P36,000 low down payment for the 2.8 Pro 4x2 AT (SRP P1,078,000)
P54,000 low down payment for the 2.8 Elite 4x4 AT (SRP P1,328,000)
V80
P44,000 low down payment for the 2.5 MT Flex 3 -seater (SRP P1,190,000)
P72,000 low down payment for the 2.5 MT Comfort 13-seater (SRP P1,570,000)
The affordable low down payment offers now make it easier for customers to purchase the right Maxus for their transport needs, while at the same time allow them the chance to set aside their finances to grow their enterprises, for household contingencies, or to shop for more gifts to more loved ones.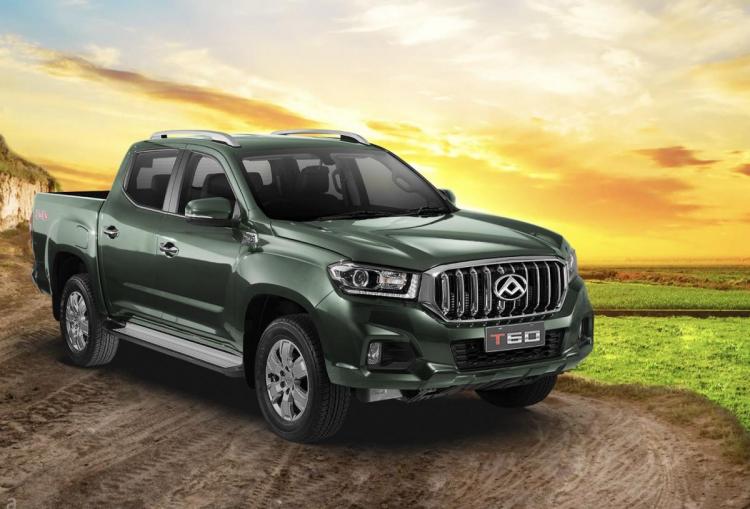 ny Maxus vehicle you choose can be in itself an early holiday gift for the entire family, or a wise investment to keep your business on the up and up. The Maxus V80 vans offer both space and flexibility with the 13-seater V80 Comfort. The V80 Flex cargo van, on the other hand, offers a roomy cargo space of 6.9 cubic meters and flexible interiors, while at the same time, the van's 1.1-ton maximum loading capacity allows for sufficient cargo to maximize business operations.
Whether in 4x4 or 4x2 drivetrains, the Maxus T60's upsized dimensions translate to bigger and heavier capabilities, in terms of payload capacity, towing power, and water wading depth. The T60 can literally take any supply in the agricultural, industrial, medical, recreational, utilities and construction sectors, and get them moving to where they need to be more efficiently.
Other Maxus models are also available in all dealerships nationwide. The newly-launched Maxus G50 1.5-liter turbocharged MPV has attractive features that will surely capture one's interest. With features such as its 12" infotainment system, 360 degree camera, 17-inch wheels, power seats, power tailgate, and leather seats – this feature-packed MPV is Max More with prices starting from P1.088M for the Turbo DCT Pro, P1.168M for the Turbo DCT Elite, and P1.288M for the Turbo DCT Premium.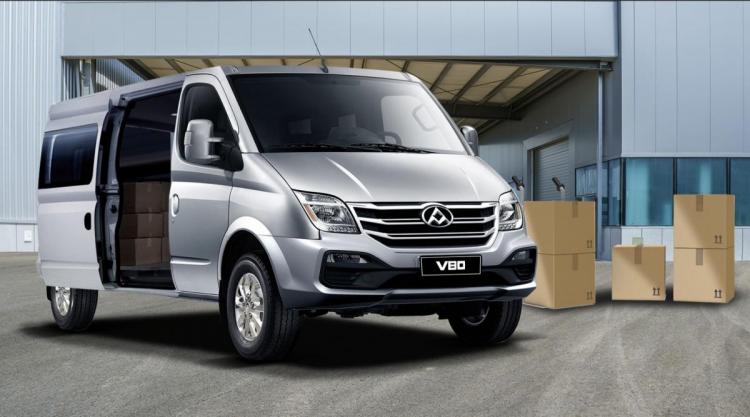 Available also is the 9-seater Maxus G10 1.9-liter diesel MPV, geared with its four rear captain seats, a spacious interior and comfort amenities, and is priced at P1.790M. The G10 Assist, available at P2.189M as a dealer option, is ideal for the elderly, PWDs, and recovering patients, as it comes with the programmable swivel lifting seat at the 2nd row.
All Maxus vehicles are infused with 124 years of British-bred heritage, global expertise and experience in vehicles, and are attuned to the widely varying transport needs of Filipino entrepreneurs and their families and the country's road and driving conditions. Topping everything off is the "Max" quality, efficiency and convenience of aftersales products, services, and worry-free ownership where select models are backed by a warranty coverage of 5 years or for the first 100,000 kms, whichever comes first. Maxus Philippines also offers 24/7 emergency roadside assistance and on-site servicing for corporate fleet accounts.
The low down payment offers for the T60 and V80 are available at all eight Maxus Philippines' dealerships, and are subject for approval by bank partners. For more information on Maxus vehicles, and to inquire about other available financing packages, log on to www.maxus.com.ph or call the Maxus dealerships at Sheridan in Greenfield district in Mandaluyong at (02) 8858-5823 or (0995) 945-9225; Quezon Avenue along Quezon City at (02) 8858-5818 or (0995) 945-9225; Pedro Cayetano Boulevard in Taguig South at (02) 7219-9240 or (0905) 999-0160 or (0925) 810-8012; Madrigal Business Park in Alabang at (02) 8558-5828 or (0916) 994-8113 or (0926) 035-6904; North Reclamation Area in Cebu City at (032) 517-8226 or (0936) 385-7671 or (0917) 544-5440; Mandurriao in Iloilo City at (033) 331-2622 or (0917) 137-4914 or (0995) 447-8427; Araneta St. in Bacolod City at (034) 435-7575 or (0909) 144-9111; and Pueblo in Cagayan de Oro City at (0995) 355-9400. Like and follow Maxus Philippines' Facebook page and Instagram account at @maxusph to keep posted with updates and ongoing promos.
For more information, please Maxus Philippines' official website: https://www.maxus.com.ph/
Source: Maxus Philippines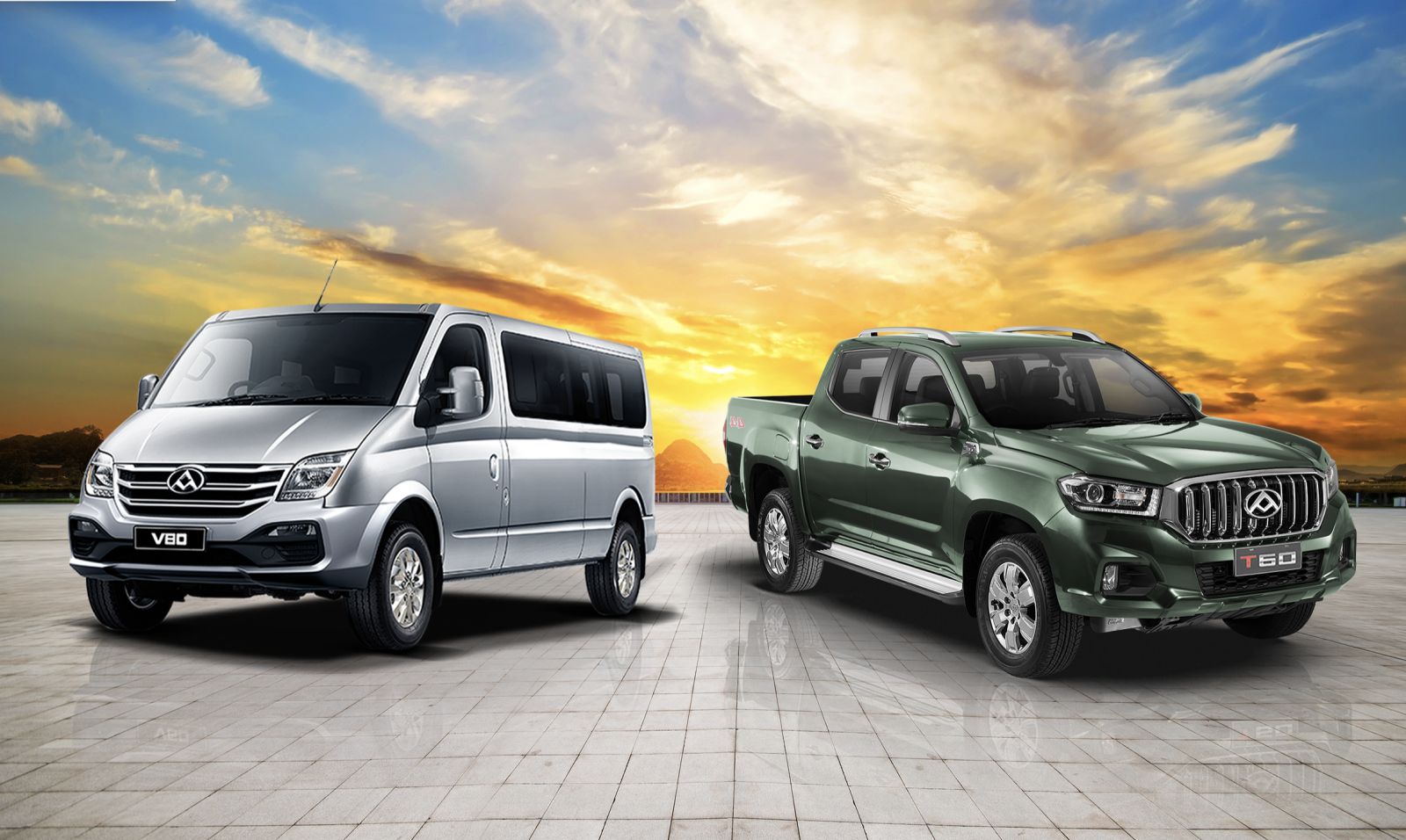 node/231