C-CON Group
The C-CON Group is a leading provider of development, design, manufacturing and process management services to both the aerospace and automotive sectors. It was founded in 1991 and acquired by MT Technologies, a subsidiary of AC Industrials, in March 2019. C-CON holds proprietary expertise in producing parts made of carbon fiber reinforced polymer (CFRP), a versatile material that provides high strength, light weight and aesthetically appealing attributes. The company has nine facilities and offices in Germany and one in France that are strategically located close to major original equipment manufacturers (OEM). C-CON complements MT's early stage design capabilities, and aligns with AC Industrials' strategy to provide end-to-end services in the sectors it participates in.
Website: https://www.c-con.de/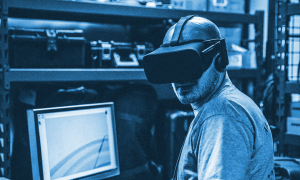 The C-CON Group strengthens our value proposition in providing end-to-end engineering, design and manufacturing services to OEMs.
Date of investment: 2019-01-01 00:00:00
Strategy:
Business:
Number of employees:
CEO:
Company Website:
node/89